Powder painting involves electrostatic application of powder layer on an element and its polarization in high temperature. It is the most modern and most effective way of metal coating.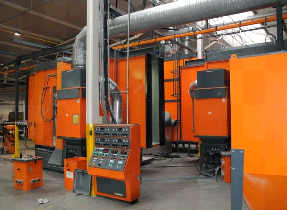 Powder painting shop IDEAL-LINE
The maximum dimensions of the elements:
height – 2,20 m
width – 0,60 m
length – 6,00 m
The technology of surface preparation ensures durability, adhesion and corrosion resistance.
We paint details in different colours and coating types.
.