PRODUCTION OF BLACK CHIMNEY PIPES
In order to meet our Customers' expectations, in 2009 we started production of black chimney pipes made from steel sheets 2,0 mm thick.
Produced pipe diameters: Ø 150, 180, 200
Produced pipe lengths: 250 mm, 500 mm, 1000 mm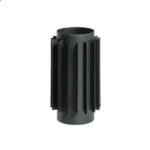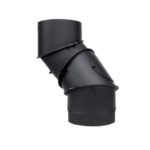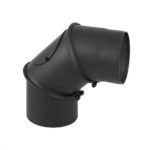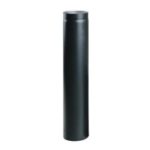 System of connection flues made of steel sheets 2mm thick is designed to remove fumes with maximum operating temperature of 600°C from solid fuel fired heating equipment.
Chimney systems from stainless steel
Our offer also includes single-wall chimney systems for installation in existing ceramic chimneys, as well as double-wall chimney systems for installation on the outside of building's ceramic wall or on external walls or inside metal constructions.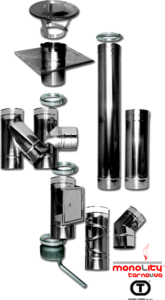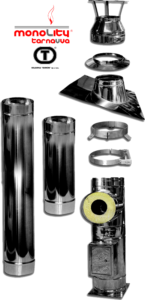 We manufacture single chimney connection elements, as well as industrial free standing chimneys from steel sheets with thickness in the range from 0,5 mm to 2 mm and dimensions in the range from fi 60 mm to fi 1200 mm.